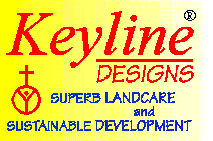 Keyline Designs
Water for Every Farm - Yeomans Keyline Plan (4th edition)
For Australian delivery
the price is
$ 49.50 (inc GST) plus
$ 13.45 Express Postage & packaging
$ 62.95 Total

The postage and packaging for delivery anywhere in Australia by Express Post for 1 or 2 books is $13.45.
Please click the selection box and choose 1 or 2 copies. Then choose your payment method. Note: Paying by Credit card through Paypal enables you to to advise me of your mobile number, which will be put on the satchel so Austpost can send you SMS texts advising on progress of your delivery.


For delivery outside Australia
CLICK HERE for DELIVERY OUTSIDE AUSTRALIA of

"Water for Every Farm - Yeomans Keyline Plan" Printed in U.S.A.
The export book price for the book sent from Australia is AU$45.00 plus around AU$28 for postage and packaging.
International postage costs can be estimated at the following link.
(Use Ctrl+click on this link to open a tab window so you can tab switch back easily to this page.)
Click on this text to go to the Australia Post's postage calculator
Note: Each book weighs ~630 g.
One Parcel Box ( 220mm x 160mm x 70mm ) containing 2 books weighs about 1,250 gm.


Contact Keyline Designs via Email

Page revision date May 25, 2022
Counter started Feb 1998 You are visitor number:


Back to Keyline Designs Homepage